Gyor - Hotel Raba - Hotel apartments
Hotel Raba City Center*** Gyor - Akcios Raba Hotel Gyor centrumaban
*
*
*
Gyor
9021 Győr, Árpád út 34. 
Hoteltelnet Reservation Tel: 00-36-1-2279614
hotel email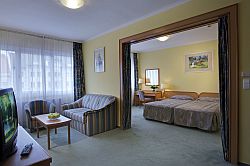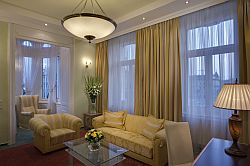 The family apartments have 2 connecting rooms, a garderobe and a bathroom with hairdryer.
There are 21 business suites of two or three units, equipped with individually controlled air-conditioning, spacious bathroom, separated study, computer connection facility in addition to standard communications, providing convenience both for business meetings and undisturbed privacy, and for guests who wish to spend a longer period of time there.